Carnival Booth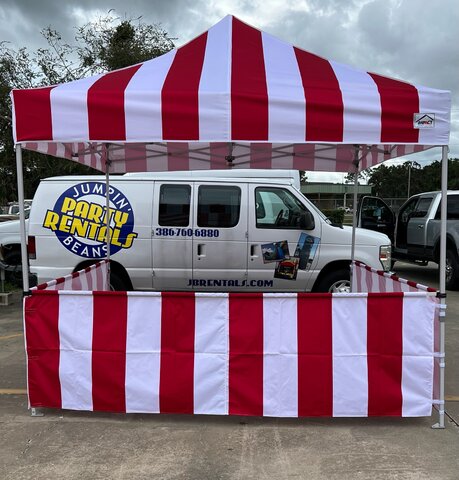 Description
Introducing our vibrant and eye-catching Carnival Booth! Designed with a classic red and white striped pattern, this booth is sure to add a touch of nostalgia and excitement to any event. Featuring three half walls, this booth provides the perfect balance of openness and privacy. Whether you're hosting a carnival, fair, or any other festive gathering, our Carnival Booth is the ideal addition to create a fun and inviting atmosphere.
The Carnival Booth is not just visually appealing, but also functional. It offers ample space for vendors to display their products, serve food, or engage with customers. The open layout encourages interaction and ensures that your booth stands out from the crowd.
So, whether you're looking to create a whimsical carnival experience or simply want to add a touch of flair to your event, our Carnival Booth with red and white stripes and three half walls is the perfect choice. Get ready to attract attention and create lasting memories with this charming addition to your next gathering!