SINGLE LANE TIKI PLUNGE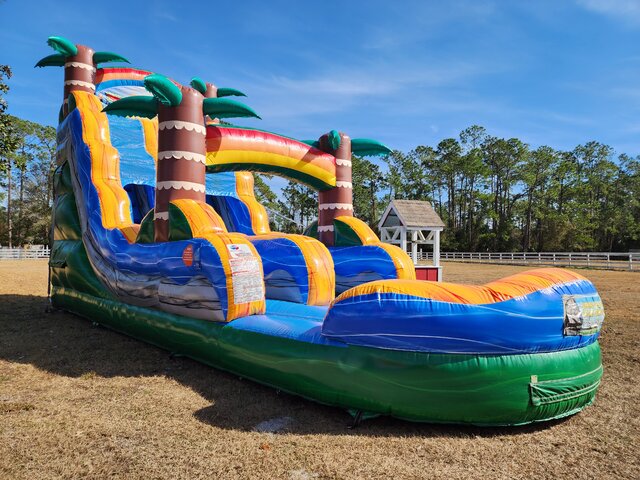 Description
Introducing our thrilling SINGLE LANE TIKI PLUNGE slide! This incredible unit is designed to bring the WOW factor to your next gathering. With its vibrant colors and eye-catching design, this slide is guaranteed to make a lasting impact at your event.
Whether you're hosting a birthday party, corporate function, or any other special occasion, our SINGLE LANE TIKI PLUNGE slide is the perfect addition to take your event to the next level. Its tropical-inspired theme creates a fun and exciting atmosphere that will leave your guests in awe.
Not only does this slide provide endless entertainment for all ages, but it also adds a touch of uniqueness to your event. Stand out from the crowd and create unforgettable memories with our SINGLE LANE TIKI PLUNGE slide.
Safety is our top priority, and you can rest assured knowing that our slide is built with the highest quality materials and undergoes rigorous inspections to ensure a secure and enjoyable experience for everyone. Our professional team will handle the setup and take-down of the slide, allowing you to focus on enjoying your event.
Don't miss out on the opportunity to elevate your next gathering with our SINGLE LANE TIKI PLUNGE slide. Contact us today to book this remarkable unit and make your event an unforgettable success!